Dallas Wedding Bands
Texas
Engage the Best Live Dallas Wedding Bands for Entertainment
Look no further when it comes to the best Dallas wedding bands. We have the best customization options for your special day to choose from. We understand how important your wedding day is in your life and the right band can make a difference.
We have the best team of the live band that includes brilliant super-star vocalists, band configurations, genres, languages, and production options. We have been performing for over many years and worked with many clients in Dallas. Combining our wealth of experience with talent, we can provide seamless party entertainment with no dead air. It will increase the energy level of your guests to be on the dance floor and will keep everyone's mood happy all night.
If you have been searching for the best and excellent Dallas wedding bands to entertain your guests all night with the perfect music, then you are in the right place. We ensure the perfect live performance for your party.
We play all across Dallas and perform at every main wedding event. We are highly recognized by our existing clients due to our superior standard of live band service and customer service. As a reputed band company, we know how to deal with your special day and how much sound system and lights it takes for the faultless sound in these wedding venues.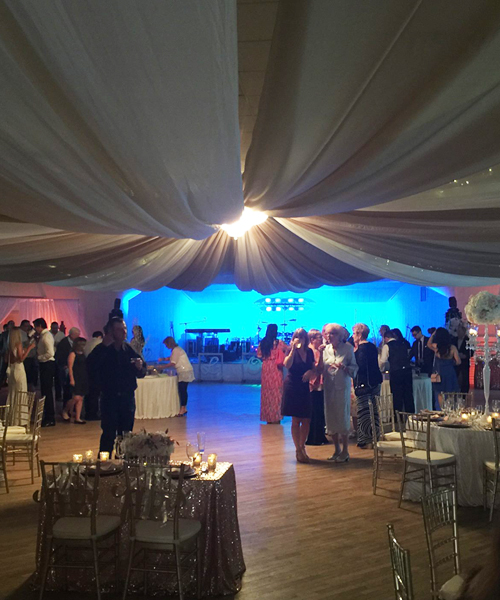 Why choose us?
We can handle any potential issues that might arise such as power issues, stage size, room sound, or other related problems. Our talented and excellent musician team will keep the dance floor packed with their exciting live show with the latest and all sorts of favorite dance hits and music according to your desire. It includes rock and roll, pop-rock, rockabilly, jazz standard, Disco, modern rock, Rat Pack, soulful and the latest from todays' pop bands.
If you want wedding ceremony music for your special day or cocktail-hour performer, we are right there to meet your demand and specifications. We have a trio, quartet, guitarist, or solo performer on our team as well.
The best production- We understand that every client is different and their requirement will vary accordingly. We offer the best sound and lighting production that best suits your needs. All Backline, PA and Lighting included.
Great values- We ensure the best value to your money and 100% client satisfaction. Just pick all your wedding favourite songs.