Austin Wedding Bands
Austin, Texas
When it comes to your wedding reception, engaging a professional Austin wedding band is the perfect way to ensure an unforgettable experience. Live music has become increasingly popular and adds an extra layer of excitement to your special day that no DJ can match. Our exceptional wedding band promises to provide not only an exceptional live music experience but also a soundtrack for your guests to dance to.
Our aim is to deliver a live music experience that is full of entertainment and fun for everyone in attendance. With a diverse range of music styles to choose from, we cater to crowds of all ages and ensure a night full of entertainment. As a top-rated wedding band in Texas, we curate the most suitable entertainment at every event, taking into consideration your preferences and requests. Our expert and friendly musicians will keep your guests entertained and make them spend the night dancing.
We are passionate about our profession and express our excellent musicianship while playing the best dance songs and classic hits of all time. We guarantee that you and your guests will fall in love with our service, and we allow you to select your preferred songs from our diverse song list. Our interactive band service is always a total hit, and we promise that you will have an amazing experience when you hear the level of our performance.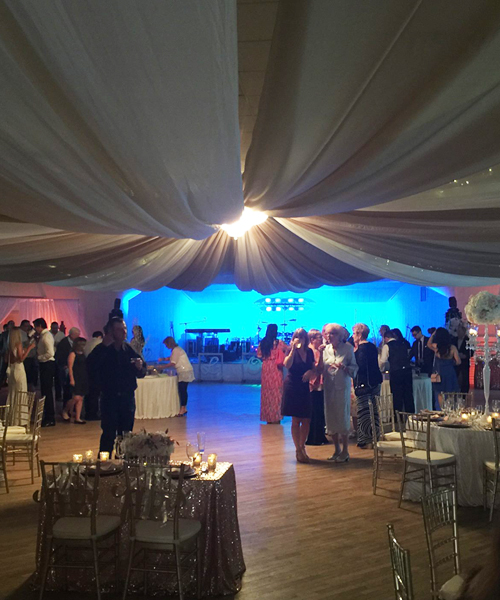 At our core, we believe that a live music band is the most amazing way to provide exceptional live entertainment and to make your special day treasured for the years to come. Our professional and experienced musicians will create a magical experience for your guests, and our non-stop music will keep you on the dance floor all night long. We have the best talent to flawlessly work your customizations and offer an accurately tailored soundtrack to your big day.
Our enthusiastic and specialized team will work closely with you to offer the best live music packages that meet your budget range and exceed your expectations. Contact us today to receive a free quote and to learn more about how we can make your wedding reception an unforgettable experience.
Contact us today to get a free quote.